Winter in British Columbia is no joke. Snow, ice, and slush are all common occurrences, which is why it's important to get your car winter ready. Make sure you keep these winter car maintenance tips in mind as we move into the cold months.
Think About Your Tires
Winter weather is harsh on the roads, covering it with ice and snow as the temperatures drop. Because of this, your car's traction can be a lot worse than it is during the summer. That's why it's important for you to think about your tires. Consider changing your tires to winter ones, which will increase your traction out on the road. Also, make sure that you regularly check that your tires are within the recommended pressure range throughout the colder months, since your tires' pressure will fluctuate as the temperatures drop.
Check Your Fluids
When the temperature drops below freezing, make sure you don't have to worry about your engine freezing. Check the various fluid levels throughout your car, including your antifreeze component. Top it off if needed and ensure that the reservoir isn't leaking. Also, check your windshield wiper fluid to ensure that you can see through your windshield during snow fall and rain fall.
Plan An Emergency Kit
You never know when the unexpected might happen — and you don't want to get stuck in BC without being prepared. That's why it's important to have an
emergency kit
ready in your vehicle in case you get stranded. This emergency kit should contain items like:
Blankets, extra hats, gloves, and other warm clothes
Flashlight with extra batteries
Portable smartphone charger
Jumper cables
Non-perishable snacks and water
A first-aid kit
Shovel and sand to help increase traction
Give Your Battery A Check-Up
Cold temperatures can affect your car battery's ability to work. That means it might be more difficult to start your vehicle in the winter. To ensure your battery is working well and you don't find yourself stranded with a dead one, check your battery's voltage. Also, consider getting a new battery if it's older than five years.

Schedule a winter maintenance check at AM Ford Sales.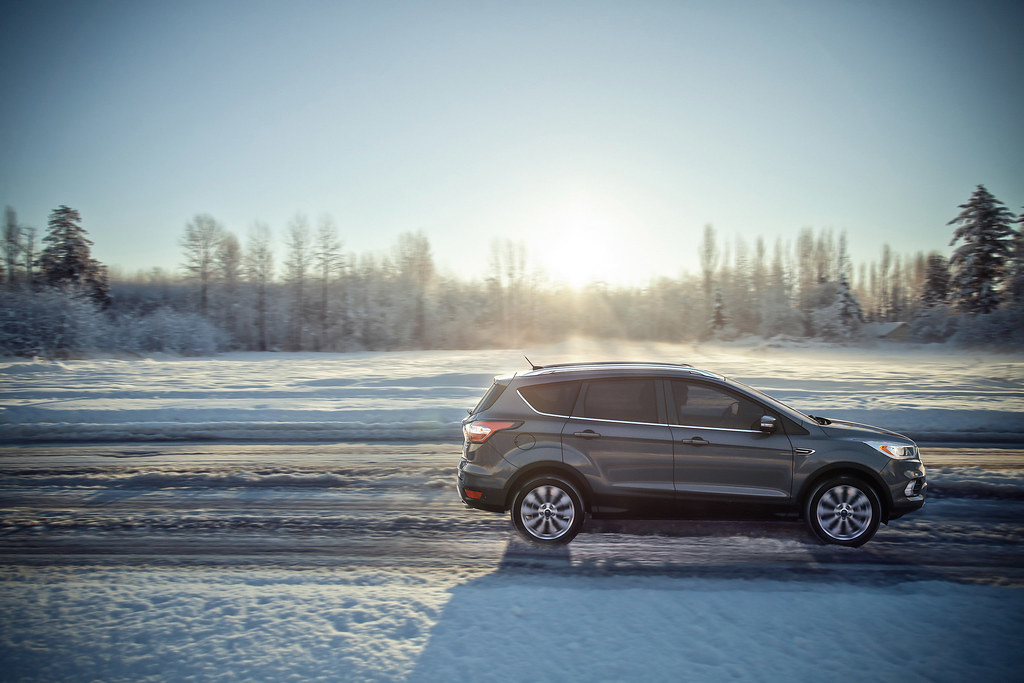 2795 Highway Drive
Trail
BC
V1R2T1
Hours
Monday

8:00am - 5:30pm

Tuesday

8:00am - 5:30pm

Wednesday

8:00am - 5:30pm

Thursday

8:00am - 5:30pm

Friday

8:00am - 5:30pm

Saturday

8:00am - 5:00pm

Sunday

Closed