In light of the recent COVID-19 outbreak, we're taking extra safety precautions to protect our customers. Here are a few of the measures that we're taking to keep you safe and healthy.
Sanitizing Surfaces
We take health and safety precautions seriously. To avoid spreading the virus, we're cleaning and disinfecting our dealership and regularly sanitizing high-traffic areas and high-touch surfaces, such as counters, doorknobs, and pens. Furthermore, after each test drive, we thoroughly sanitize the vehicle, paying special attention to high-touch areas such as the steering wheel, the push-button ignition, door handles, seat belt, infotainment system, and shifter knob.

All of the magazines and literature in the show room have been recycled and we have removed the children's toys to be sanitized as well. If you plan to stay on site during a service, we would advise you to bring your own form of entertainment as most of ours has been removed.
Hand-Washing Practices
Although we're working hard to maintain a clean environment, it's still a good idea to wash your hands thoroughly or use hand sanitizer after handling objects that have been touched by other people. We offer our customers easily accessible alcohol-based hand sanitizer, as well as traditional hand-washing facilities. We are also installing extra hand sanitizer stations around both dealerships, AM Ford and AM Plus.

Since frequent hand-washing is key to preventing the spread of COVID-19, every member of our team is required to properly wash their hands after making contact with another person, touching their face, sneezing, or performing any other action that could transmit the virus.
Limiting Person-To-Person Contact
Please understand that we are limiting person-to-person contact within the dealership during this viral outbreak. If our employees get sick, they'll stay at home, where they can recover and avoid spreading germs. We care about the health of our community, and we don't want to risk spreading the illness to our customers or the rest of our hardworking team.

We have installed plexi-glass dividers at all service, sales, and finance desks.
Our shuttle vehicle has had
plastic installed between the front and back seat to limit exposure between passengers and drivers.
Service
We have taken additional measures in our Service Department which we hope will alleviate any stress or pressure associated with regular vehicle maintenance, repair, and seasonal tire change over.
We have implemented a free vehicle pickup and delivery service for the Salmo, Castlegar, Rossland, and greater Trail

areas.

We are offering remote imaging for service work on all makes and models.

Every vehicle will be sanitized and disinfected before being returned.

Special care will be taken to disinfect frequent touch points (keys, steering wheel, door handles, gear shift, manual

adjustment mechanisms, etc.)

All porters and staff will be wearing gloves when working in and around your vehicle
If you need service, there are many ways to contact us. Before you pay us a visit, give us a call at 1-800-961-0202 or check out our website. You can schedule a service appointment, chat with us, or even have a vehicle delivered to your residence, all without leaving your home. We would also like to reiterate that if you yourself are not feeling well and have an appointment with us, please call us to reschedule.

Thank you for your understanding and cooperation. Stay safe!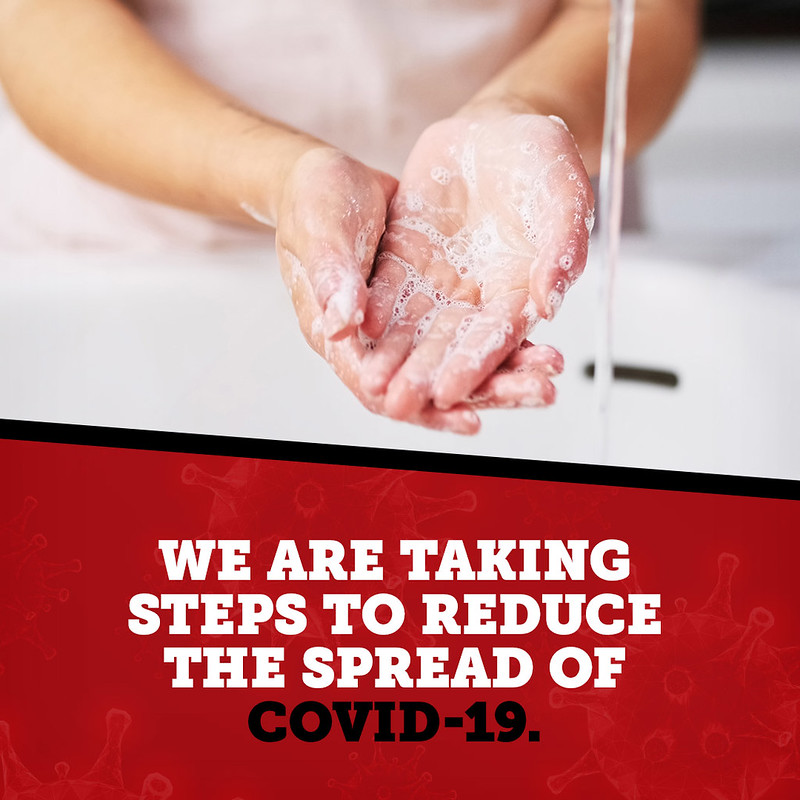 2795 Highway Drive
Trail
BC
V1R2T1
Hours
Monday

7:30am - 5:00pm

Tuesday

7:30am - 5:00pm

Wednesday

7:30am - 5:00pm

Thursday

7:30am - 5:00pm

Friday

7:30am - 5:00pm

Saturday

8:00am - 5:00pm

Sunday

Closed